Announcements communicated by our Members and Membership Clubs.
JULY 2021 ANNOUNCEMENTS:
UAS ANNOUNCES: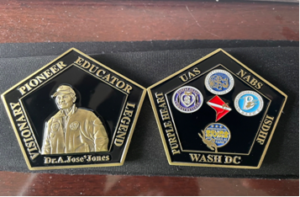 Scuba Center and Outdoor Rec Pop-Up this weekend
Scuba Center and Outdoor Rec's pop-up shop will be open this weekend on Saturday, July 3 from 12-4pm. The address and location is:
9200 Alaking Court, Suite 200
Capitol Heights, MD 20743
If you have questions about service or merchandise, please reach out to the shop by email, info@scubacenterandodr.com or by phone, (410) 449-8389.
Equipment for sale
A former Open Water student is selling their equipment.  Please contact:
Rene Sterling
2020 UAS Treasurer
MAY 2021 ANNOUNCEMENTS:
LABUE ANNOUNCES:
The Los Angeles Black Underwater Explorers invites you to take a virtual tour of the LABUE Dive Locker. This LABUE Membership Benefit provides access to a variety of donated new and used dive gear to borrow, purchase for pennies on the dollar, and to have at no cost at all.  The available equipment includes a selection of:
Wetsuits (full 7mil wetsuits, skins, shorties)
Air Cylinders
Fins, Masks, Snorkles, gloves, booties, hoods
Hard and Soft Weights, and Weight Belts
Regulators
Dive Computers
Buoyancy Compensators
Dive Lights
Dive Knives
Dan O2 Kit to borrow at no cost
Diver Down Flag & Float to borrow at not cost
Dive Accessories
The LABUE Dive Locker also provides access to the LABUE Lending Library. LABUE members are invited to take advantage of our LABUE Lending Library including dive training materials, DVDs, and dive destination travel guides.  Planning a dive vacation?  Why spend money on an expensive dive travel video or travel guide when you can borrow one from the LABUE Lending Library? Take a look at the attached list of some of the available items.
These member benefits are intended to provide a means for those with tight budgets to actively participate in SCUBA diving by making it more affordable.  The LABUE Dive Locker is made possible through donations by our active members who have have extra unused equipment, or those who have retired from SCUBA diving and are no longer using their dive gear. Equipment provided by the LABUE Dive Locker will be professionally inspected, tested, and serviced or overhauled.
Contact Richard Rice at labue@sbcglobal.net if you want to learn more about the LABUE Dive Locker.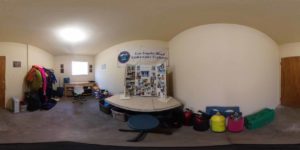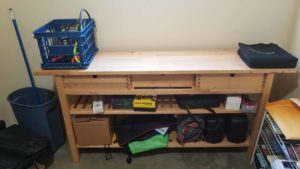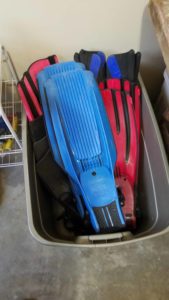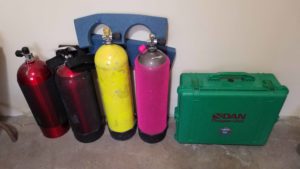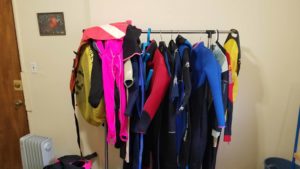 APRIL 2021 ANNOUNCEMENTS:
OUR CONDOLENCES TO MORRIS CUNNINGHAM: